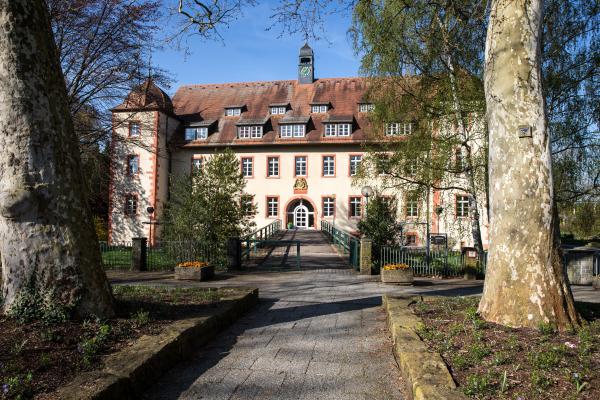 Schloss Flehingen, Germany 6 – 10 September 2017
"The Digital Revolution and its Children"
On behalf of the Board of Oikosnet Europe and on behalf of the Protestant Academy of Baden it is our pleasure to invite you to the next Annual Conference (AC) of Oikosnet Europe (OE).
The AC is scheduled to take place from 6 to 10 September 2017 in Schloss Flehingen.
Its main theme will be: "The Digital Revolution and Its Children" The AC will begin at 17h00 on the 6th with an opening worship. It will end with breakfast on 10 September.
The Protestant Academy of Baden (www.ev-akademie-baden.de), is located in the south of Germany near France and Switzerland, was founded in 1947. Our AC will take place in the year of its 70th anniversary. The Academy is an integral part of the Evangelical Church of Badenia (EKD) offering inter-disciplinary conferences, seminars and workshops in fields such as society, politics and law, work and economy, science and culture, diversity, spirituality and rural development.
"Digitalisation" is one of the themes, on which the Academy has a long-standing expertise. Digitalisation has changed the entire life of most people on our planet within a few decades. And by far the end of these developments are not in sight. The study day and the excursion of the AC will review challenges and opportunities, not at least under an ethical perspective. The programme will also include a practical workshop on internet security.
Besides the study day and an excursion under the main theme, we will also engage in some important business issues related to the future of our network. As many of you will know, in recent years OE has undergone a process re-defining its vision and mission and adjusting its structures in service of its members. With a new Oikosnet Secretariat in place in Sigtuna (Sweden) and the establishment of OE as an entity under Swedish law, we will, among other issues, have to decide on the dissolution of Oikosnet Europe as a legal entity according to German law. We will also have to elect at least a new President and a new Vice-President of OE. We, therefore, hope for a strong presence of OE members at this AC.
In the last AC's, many Oikosnet members attended and profited from the networking. We will also continue this process in the AC 2017 and give ample time for networking and sharing among Oikosnet members.
Costs
The conference fee remains at the level of previous years: 350€ for the AC (Board, Lodging, Conference Fee, Excursion is included in the conference fee). Participants are expected to cover their own travel costs.
According to our agreed policy and given the difficult financial situation of some of our members, we want to state that the lack of resources should, however, not be an obstacle for members to attend the AC. There is a limited budget for supporting members in need of financial support to attend the AC, which will be distributed, in principle, on a "first come –first served" basis.
If you are in need of support, please contact our Treasurer Mrs. Nicola Murray at nicolamurray@corrymeela.org. This also applies to especially invited guests.
Please note that you should contact our Treasurer before you register to the conference online if you are in need of financial support or if you are an especially invited guest. 
Registration
The registration for the AC will be open from April 1st and close the first of August.
Please contact the secretariat of OE if you have any questions about your registration office@oikosnet.eu  Deadline for registration is 22nd August, 2017.
Travel Instructions
The closest airports to the venue are Karlsruhe/Baden-Baden, Frankfurt or Stuttgart. From each of these airports it takes another 2 to 3 hours by public transport to Flehingen.
Conference Language
The conference language for all events will be English only. Some consecutive translation on a voluntary basis might be possible, but a sufficient knowledge of English (active and passive) is required, at least desired.
Agenda
If you have any issues, projects etc. which you want to discuss at the AC or if you have any special contribution to make, please get in touch with Executive Secretary Rüdiger Noll noll@evangelische-akademien.de. In any case, we will provide you with further documents and practical details in due time before the meeting.
Proxies
In case that an Oikosnet member will not be able to attend the AC 2017 we would still like to hear from you. And do not forget to transfer your voting rights to another Oikosnet member.
A form sheet to nominate proxies will be available from the Oikosnet Secretary noll@evangelische-akademien.de. For several decisions it will be crucial to have a quorum.
We are very much looking forward to welcoming you at the AC 2017 in Flehingen. In case you have any further questions, please, do not hesitate to contact us.
With every good wish,
Jaap van der Sar, President, Oikosnet Europe
Arngard Uta Engelmann, Director Protestant Academy of Baden