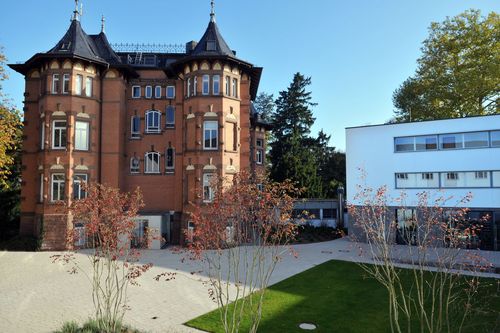 The General Assembly of Oikosnet Europe
A Virtual meeting 10 – 11 September 2020


Dear Members and Friends of Oikosnet Europe!
Due to the current situation with the Corona Pandemic affecting us all, the Board of Oikosnet Europe has taken the decision to replace the Oikosnet General Assembly 2020 in Bad Boll with a with a virtual zoom conference. The meeting will take place in two parts on September 10 and 11. It will be open for all our members and links will be sent out to all registered participants in due time.
This is a novum in the in the longstanding history of Oikosnet Europe and a decision, which was hard to take, but the present circumstances made it inevitable. The Academy of Bad Boll would have been ready to arrange the conference, but only under severe protection measures, which would have made an AC as we know it with close contacts among the participants almost impossible. In addition, we do not know what the situation in different countries of Oikosnet members and travel conditions will be in September.
A virtual conference in two parts
On September 10 from 14.00 – 17.00 there will be a Zoom Meeting designed as a study and discussion day.

On September 11 from 14.00 – 17.00 there will be a Business Meeting over Zoom with important items on the agenda, such as elections and the future of Oikosnet Europe, its accounts and budgets.

The form of the meeting will be different. Nevertheless, we trust in you participation as important issues are to be discussed and decided. To be able to participate we need you to register to the conference ( no cost included) before August 31 so the secretariat can send all the documents and links with access coordinates to the virtual meeting in due time. In order to facilitate further planning the Board has also decided to hold the 2021 Annual Conference in Bad Boll as a in person Annual Conference in October.
Conference Language
The conference language will be English only. Some consecutive translation on a voluntary basis might be possible, but a sufficient knowledge of English (active and passive) is required, at least desired.

Proxies
As it is a virtual meeting we expect all our members to be able to participate without nominating proxies. In case you have any questions in this matter or about your registration do not hesitate to contact the secretariat office@oikosnet.eu.

Registration
The registration for the GA is done online through this website. Please register before August 31.
Registration

For the time being we remain

With every good wish,
Walter Lüssi , President, Oikosnet Europe
Jörg Hübner Director, Prot. Academy Bad Boll