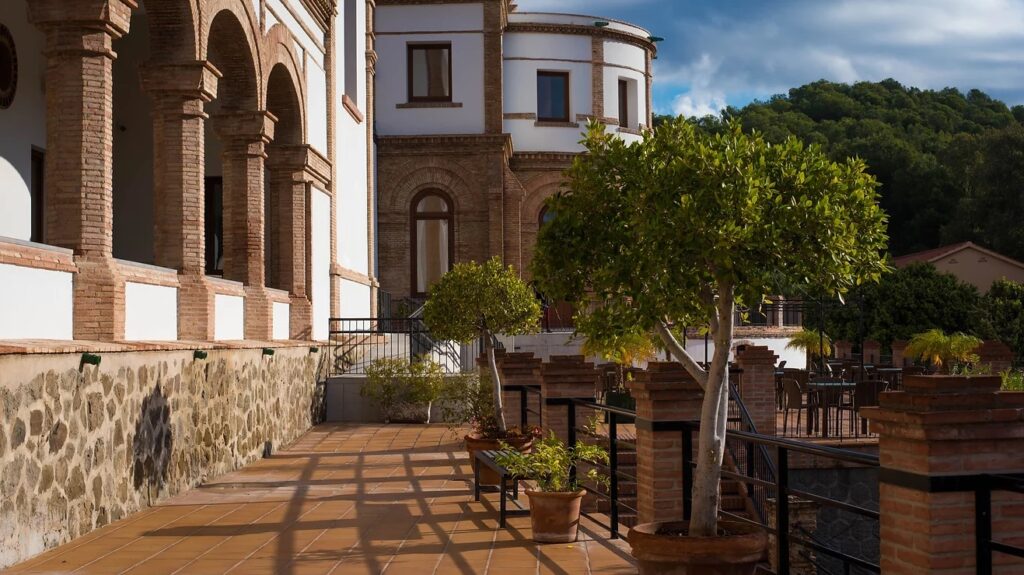 Welcome to the General Assembly!
Lux Mundi Ecumenical Centre Malaga
October 5 – 9, 2022

Dear Members and Friends of Oikosnet Europe,
The Lux Mundi Ecumenical Centre is inviting Oikosnet Europe to hold the Oikosnet General Assembly 2022 in Malaga, Spain. Therefore, on behalf of the Board of Oikosnet Europe and on behalf of the The Lux Mundi Ecumenical Centre we ask you kindly to save the date in your calendar. The General Assembly (GA) is planned to begin with an Opening Worship at 17h30 on October 5, followed by dinner and a welcoming evening. The GA will end with breakfast and departures on Sunday October 9.
The Lux Mundi Ecumenical Centre
Lux Mundi is a non-profit Christian foundation based in Fuengirola and Torre del Mar, where Christians from different denominations meet to promote prayer and reflection – work and help to serve others to overcome the barriers that over the centuries have divided us, and to be visible witnesses to the unity of our faith.

In 1969, as the Costa del Sol began opening up to tourism, Father Ramón E. Delius a Jesuit Priest, and also Diocesan Officer for Ecumenical Affairs in Málaga, saw a need in this age of mobility for a centre where the different churches could meet to find a warm welcome and friendship. As a result of this ideal, El Centro Ecuménico Lux Mundi, was officially opened in Fuengirola in December 1973 and has since evolved into a community that continues to respond to the needs of many residents and visitors from different countries and different confessions. Following this success and to provide the same facilities as its mother centre in Fuengirola, Lux Mundi Torre del Mar was founded in 1994. In 2003 Lux Mundi became a diocesan registered charity directed by the Málaga Diocese & the Jesuits.
During these years Lux Mundi has maintained the goal of expressing together an interest & commitment for unity, prayer & service to others. Over many years residents, holiday visitors and travellers to the Costa del Sol have approached Lux Mundi searching for both spiritual and material assistance.

Registration
The registration for the GA is done online through this website. The registration will be open until September 10. You can choose to pay by invoice or credit card as you wish. Please contact the Office of OE, office@oikosnet.eu, if you have any questions about your registration.

Conference Language
The conference language for all events will be English only. Some consecutive translation on a voluntary basis might be possible, but translation is not organized by the hosting academy.

Costs and financial support
The conference fee remains at the level of previous years: 350€ for the GA (Board, Lodging, Conference Fee, Excursion). Participants are expected to cover their own travel costs. According to our agreed policy and given the difficult financial situation of some of our members, we want to state that the lack of resources should, however, not be an obstacle for members to attend the GA. There is a limited budget for supporting members in need of financial support to attend the GA, which will be distributed, in principle, on a "first come – first served" basis. If you need financial support, please contact the Oikosnet Office. This also applies to especially invited guests. Please note that you should contact the Office before you register to the conference online, if you need financial support or if you are an invited guest.

Agenda and detailed programme
The Agenda of the business session, and the detailed program for the Study day and excursion, will be distributed closer to the October conference. If you have any issues, projects etc. which you want to discuss at the GA, or if you have any special contribution to make, please let us know.
Proxies
In case that an Oikosnet member will not be able to attend the GA 2022 we would still like to hear from you. And do not forget to transfer your voting rights to another Oikosnet member. A form sheet to nominate proxies will be available from the Oikosnet Office. For the General Assembly to be able to make decisions, it will be crucial to have a quorum. We are very much looking forward to welcoming you at the GA 2022. In case you have any further questions, please, do not hesitate to contact us.

With every good wish
Walter Lüssi
President Oikosnet Europe
Rüdiger Noll
Executive Secretary Oikosnet Europe
Gloria Uribe Fuentes
President Lux Mundi Ecumenical Centre