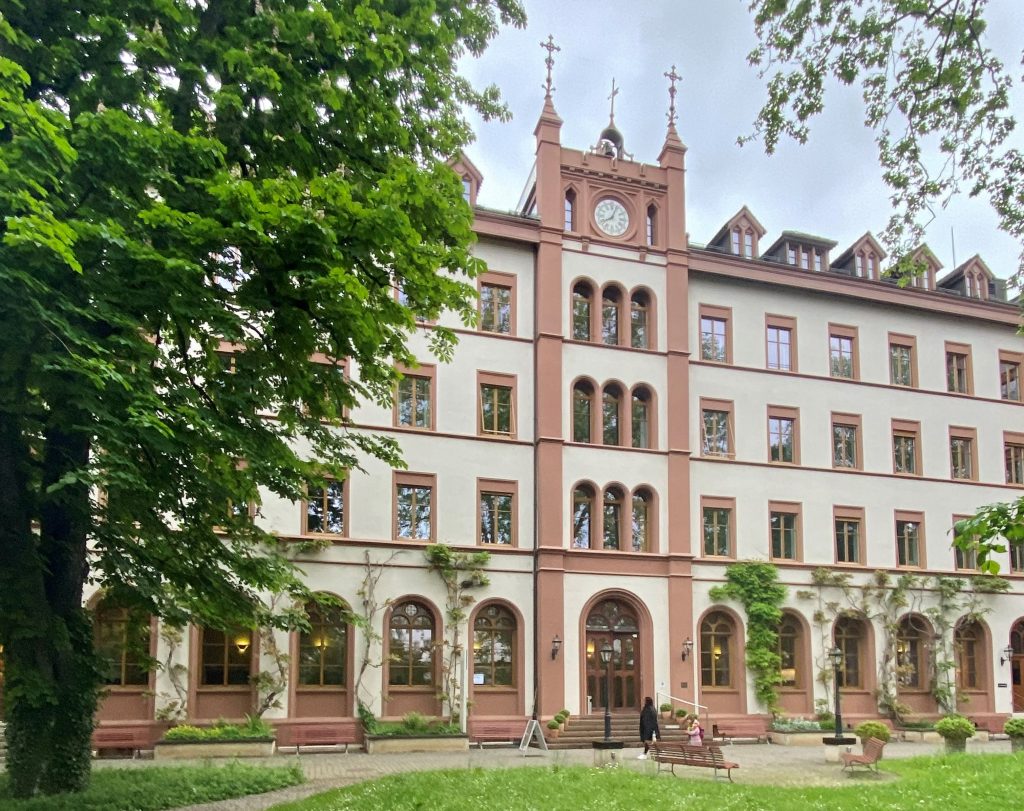 Welcome to the General Assembly 2023
Plusbildung Switzerland, Basel 4 – 8 October 2023
Dear Members and Friends of Oikosnet Europe!
The plusbildung – ecumenical network for adult education in Switzerland is inviting Oikosnet Europe to hold the Oikosnet General Assembly 2023 in Basel, Switzerland. Therefore, on behalf of the Board of Oikosnet Europe and on behalf of the Plusbildung – ecumenical network for adult education in Switzerland it is our pleasure to invite all Oikosnet Europe the next General Assembly. The General Assembly (GA) is planned to begin with an Opening Worship at 19h00 on October 4, followed by dinner and a welcoming evening. The GA will end with breakfast and departures on Sunday October 8.
Our Hosting member
Plusbildung – ecumenical network for adult education in Switzerland
Plusbildung – ecumenical network for adult education in Switzerland was founded in 2013. It is the umbrella organisation of 45 educational institutions, academies, specialised centres and organisations from the Catholic, Protestant-Reformed and ecumenical communities from the German-, French- and Italian-speaking regions of Switzerland. They are all connected in providing church-based educational offers for adults, founded in the Christian context. Among the organization's major goals is strengthening the place of these endeavors within church and society. The plusbildung members are characterized by a particular openness, and they extend their offers to one and all.
The General Assembly of Oikosnet Europe and the EAEE Study Tour will be hosted by plusbildung and in particular by its member Mission 21. Mission 21 is a worldwide community of partner churches and partner organizations in Africa, Asia, Europe and Latin America. In 20 countries, Mission 21 is involved in around 100 projects to promote peace, education, health, food sovereignty and income generation. Mission 21 is particularly committed to good governance and gender equality.
The Venue
The venue of the conference, as well as the accommodation, will be the Hotel Odelya (Odelya, hebr. = I will give thanks to God), in the old mission house in Basel. If you need extra accommodation in addition to the ones included in the conference fee, (Arrival October 4, departure October 8) please contact our host Walter Lüssi, president of plusbildung, info@plusbildung.ch.
Accommodation address: Missionsstrasse 21, 4055 Basel. From the airport go to the train station SBB or Badischer Bahnhof. From there take bus no. 30 to the stop Spalentor. From there 5 min. walk to Missionsstrasse 21 – https://www.odelya.ch/en/hotel/location
Registration
The registration will be open until September 10. You can choose to pay by invoice or credit card as you wish. Please contact the Office of OE, office@oikosnet.eu, if you have any questions about your registration.
Conference Language
The conference language for all events will be English only. Some consecutive translation on a voluntary basis might be possible, but translation is not organized by the hosting academy. Costs and financial support The conference fee remains at the level of previous years: 350€ for the GA (Board, Lodging, Conference Fee, Excursion). Participants are expected to cover their own travel costs. According to our agreed policy and given the difficult financial situation of some of our members, we want to state that the lack of resources should, however, not be an obstacle for members to attend the GA. There is a limited budget for supporting members in need of financial support to attend the GA, which will be distributed, in principle, on a "first come – first served" basis. If you need financial support, please contact the president of Oikosnet Europe Walter Lüssi, walter.luessi@oikosnet.eu as early as possible. This also applies to if you are an invited guest.
Main theme and detailed program
The agenda of the business session, and the detailed program for the study day ("Education on the net – Ethics and the image of man, AI and Metaverse") will be distributed closer to the October conference. If you have any issues, projects etc. which you want to discuss at the GA, or if you have any special contribution to make, please let us know.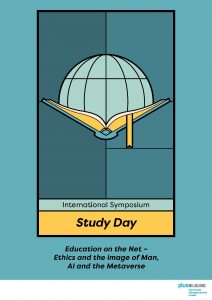 Proxies
In case that an Oikosnet member will not be able to attend the AC 2023 we would still like to hear from you. And do not forget to transfer your voting rights to another Oikosnet member. A form sheet to nominate proxies will be available from the secretariat of Oikosnet Europe office@oikosnet.eu. For several decisions it will be crucial to have a quorum. We are very much looking forward to welcome you to the GA 20223 in Basel. In case you have any further questions, please do not hesitate to contact us. For the time being we remain With every good wish,

With every good wish
Walter Lüssi
President Oikosnet Europe
Rüdiger Noll
Executive Secretary Oikosnet Europe