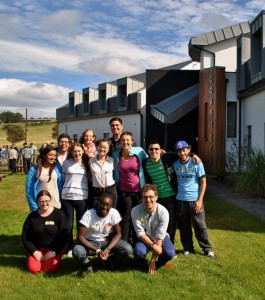 Can you imagine working for a society whose priorities are justice, mutual respect, the participation of all, concern for the vulnerable and the stranger, stewardship of resources, and care for Creation?
Can you imagine living in one community with people from Northern Ireland, Kenya, the States, the Republic of Ireland, Colombia, Switzerland, Germany, Sweden, Pakistan, and El Salvador?
Can you imagine offering hospitality to thousands of people by cleaning, cooking, leading activities and listening to stories?
If you are interested in becoming a volunteer at our 50-year-old peace and reconciliation centre in Northern Ireland, please visit our website  www.corrymeela.org or contact Aileen aileenfarrell@corrymeela.org and Emily emilygraber@corrymeela.org  for further details.