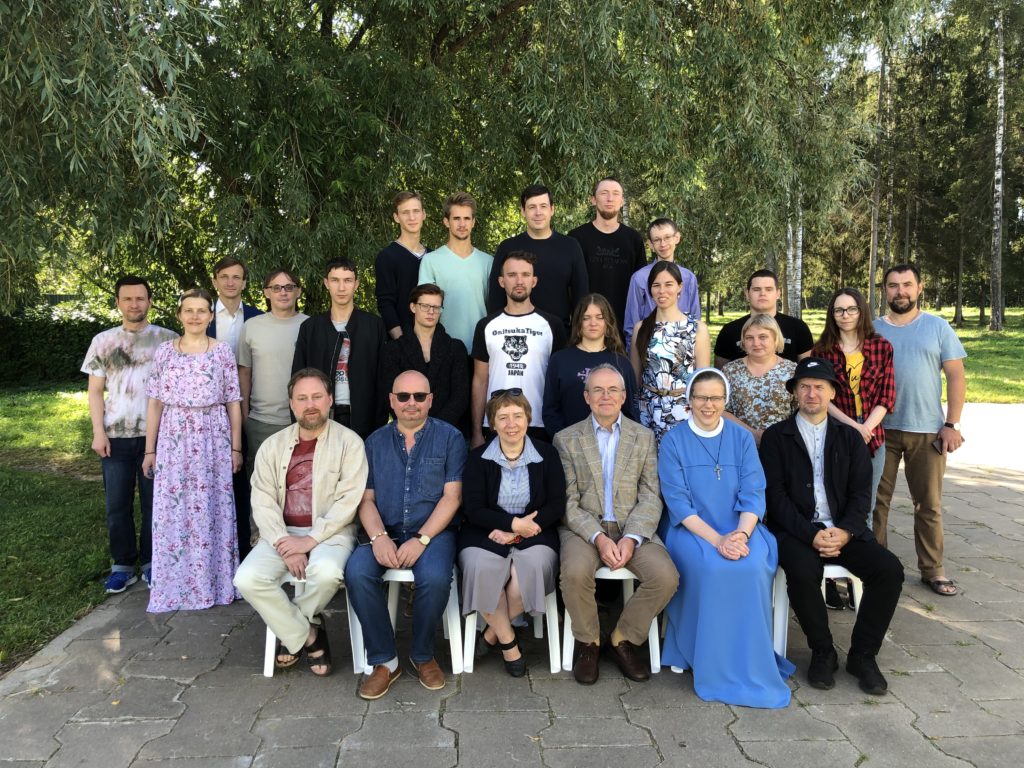 One of the most successful and important projects of St. Andrew's Biblical Theological Institute is our annual Summer Theological Institute. We started it in 1999 in Belarus as a project to upgrade level of theological education of priests and future priests. Later we organised it in Kiev, Armenia and St. Petersburg, but the biggest event was always in Moscow (since 2002) and in Moscow the focus has shifted from upgrading clerical education to interdisciplinary and ecumenical education. MSTI is two weeks of very intensive studies with our best professors and students coming from all over Russia, Ukraine, Belarus and other FSU countries including Central Asia. Every year we have two groups – one for those who already have basic theological education and another is more interdisciplinary with a stress on dialogue.
Normally we have 40-50 students and 8 professors. This year due the COVID-19 pandemic we were not sure how to manage it, postponed it several times and then decided to have both groups in the end of August but with reduced number of students – only 20 this year. The enthusiasm of the students was great and it was fit with even greater enthusiasm of the professors – all of them confessed that these were the first real students they saw since March when the pandemic started. The courses included theology of culture, political theology, theology in the postmodern era, Islam in contemporary world, religion and society, Eastern religions in contemporary world and many others. Next year in addition to our two groups in Moscow we hope to organise a summer institute in Grodno, Belarus.
This autumn St. Andrew's celebrates its 30th anniversary and despite of the pandemic we plan too jubilee conferences – Theology of Openness on 6 November and The Person in a Post-Religious Society on 10-13 December, both in Moscow.