Europe-wide Survey: Challenges in the transnational cooperation for organisations in the sector of formal and informal education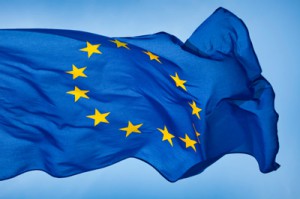 The transnational cooperation of organisations and institutions within the sector of formal and non-formal education (educational institution and youth organisations) is getting more and more important in a converging Europe. Is your organisation ready for the transnational cooperation? Is it ready for Europe?
Regarding this crucial question Oikosnet Europe sends you a survey. We would appreciate if you could spend 20 minutes of your time to click on the link http://statistics.emcra.eu/index.php/633216/lang-en and if you could answer to the questions anonymously. Thanks a lot for forwarding this survey to your partners as well. Among English there will be five more languages to choose from.
Through the completion of the survey you will be able to learn which challenges your organisation is facing in the context of transnational cooperation. Your answers will help to develop an Online-Self-Assessment-Tool. This tool will assist organisations to check their ability and to optimise to work cross-border in a European context. From mid of 2016 the tool will be available free of charge on the website of the EU-Fundraising Association http://eu-fundraising.eu/ .
For further information about the project see: http://www.emcra.eu/en/projects/europeanisation/
As a gesture of appreciation for your contribution the lead partner emcra (Berlin) offers you to participate at one of their Online Seminars in one particular area of European fundraising. You can choose one seminar in German or English language.
Enjoy the survey!
Rüdiger Noll