It was a great joy to see so many members at the General Assembly of 2022 in Malaga October 5 – 9. After several years affected by the Corona virus we could finally meet one another face to face again.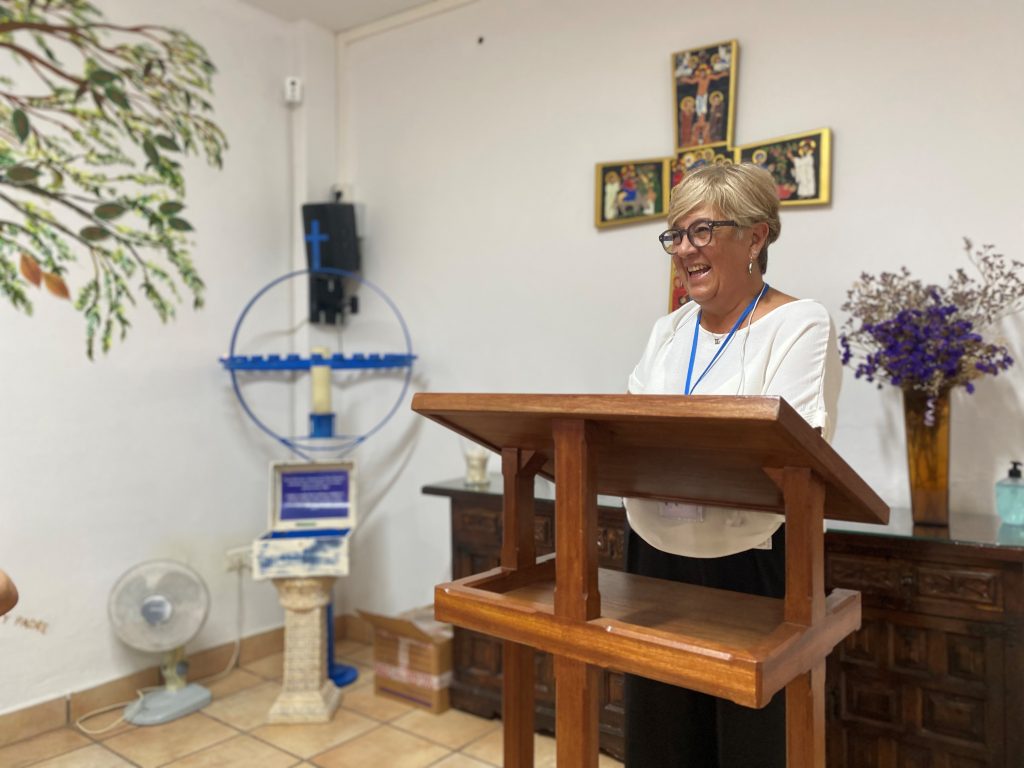 Our host Gloria Uribe Cifuentes from the Lux Mundi Ecumenical Centre did a wonderful in making us all feel so much at home at the beautiful Casa Diocesana de Espiritualidad in Malaga.
The theme of the conference was The Green Deal from a European Perspective and local perspective. Antonis Kalogerakis from the Orthodox Academy in Crete gave a presentation on the European perspective followed up by a lecture by Dr Felix Lopez Figueroa sharing his inspiring work at the University of Malaga.
Presentation Dr Felix Lopez Figueroa
To those who would like to follow up the speach given by Antonis Kalogerakis he recommends a report from a recent conference given by CEC.
Every part of the creation matters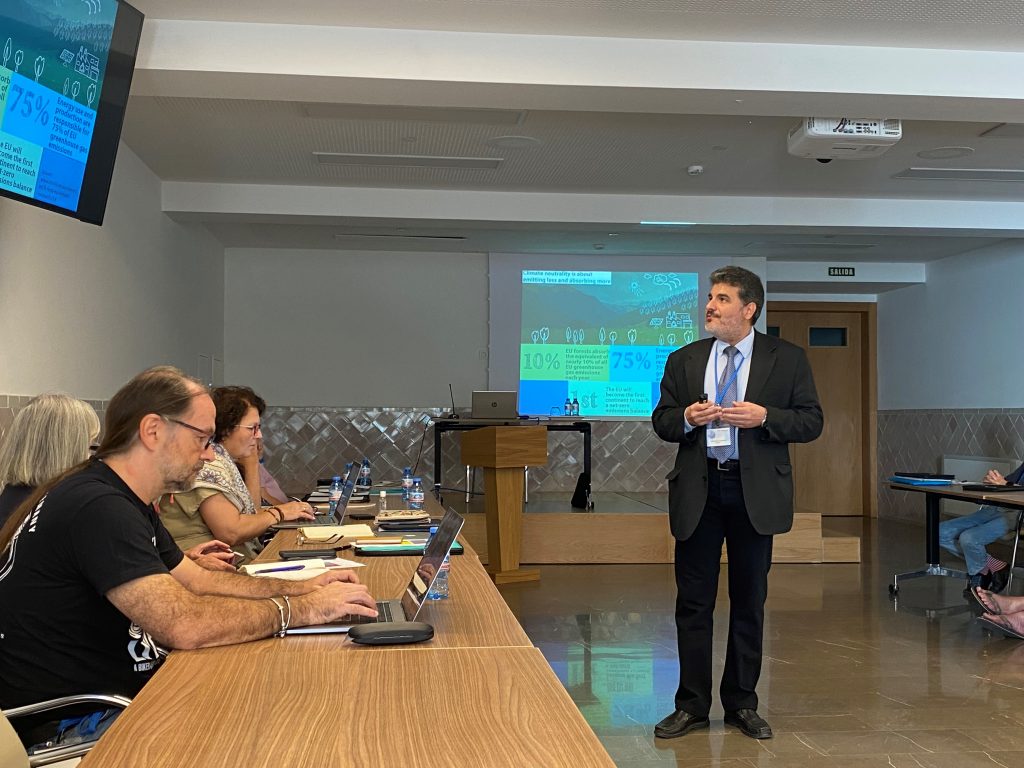 Due to the situation in Ukraine there was also a session about Peace and Reconciliation, where Colin Craig from Corrymeela and Ruth Harvey from Iona shared some thoughts from their many years of work in this field. It was also very valuable to have the possibility to listen to some voices over zoom giving witness on the situation they live with every day.
We had the pleasure to welcome a new member, the community of Iona. We are really happy to have you with us and look forward to see what this will bring for the future.
Where next years conference will take place has not yet been decided but we look forward to see you all where ever it might be.