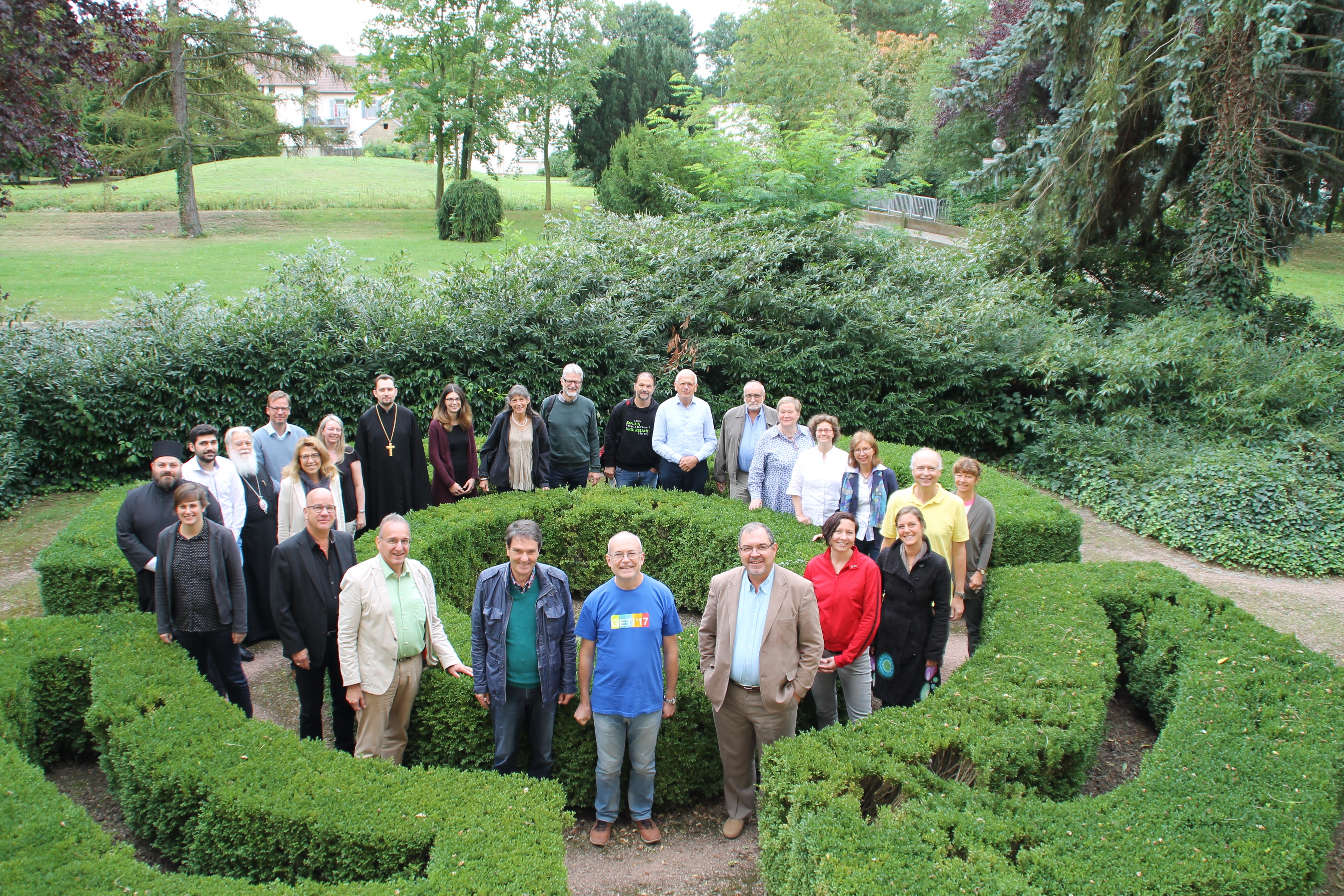 Report from the Annual Conference of Oikosnet Europe
Flehingen (Germany), September 6 – 10, 2017
The Annual Conference (AC) of Oikosnet Europe brought together colleagues who work in academies and laity centers from all over Europe. This year, the meeting was scheduled in Flehingen, a cosy place of about 3,600 inhabitants close to Karlsruhe (Germany), not far from the borders to both France and Switzerland. The event was organized by Uta Engelmann and Dr Gernot Meier of the Protestant Academy Baden that in 2017 is celebrating its 70th anniversary.
The AC consisted of two parts: one dedicated to one of the key social issues of our time transforming lives, digitalization; and one business meeting focusing on administrative and organizational matters of Oikosnet Europe. Under the theme "The Digital Revolution and its Children", members of Oikosnet Europe reflected on the impact of digitalization in peoples' everyday lifes, new ways of communication, changing opportunities, and challenges. After an intriguing visit to the Center of Art and Media (ZKM) in Karlsruhe, the group of colleagues refleced on virtual realities and digital self-defence with IT-expert Wolfgang Schwach, and on living in a "digital society" with Professor Axel Sikora. The political impact of digitalization was analyzed looking at "fake news".
One of the outcomes of the business meeting was the election of a new president and a new board. After many meritorious  years in office, Jaap van der Sar passed the leadership over to Walter Lüssi, General Secretary of the Reformed Church Canton of Zürich and President of Plusbildung. In addition to Walter Lüssi, the Annual Conference elected Sören Lenz (Liebfrauenberg, France) as deputy chairman and Dr Julia Gerlach (Protestant Academy Meissen) as a new member of the Board. Nicola Murray (Corrymeela, Northern Ireland) and Dr Konstantinos Zormpas (Orthodox Academy of Crete) remained as members of the board according to the election in 2016.
The next Annual Conference will take place in the Orthodox Academy of Crete in September 2018, focusing on the nexus of crisis and innovation.
Jaap van der Sar passed the leadership over to Walter Lussi at the Annual Conference in Flehingen.