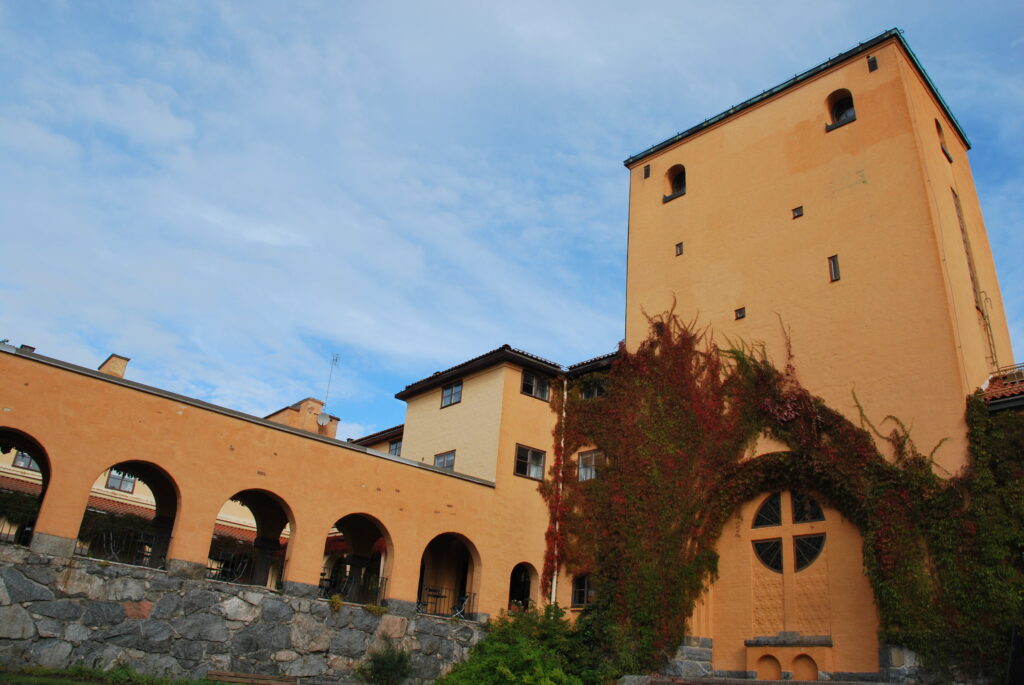 The Sigtuna Foundation , Sweden 6 – 10 October
The General Assembly will this year take place at the Sigtuna Foundation in Sweden. Sigtuna is a very small and picturesque city just north of Stockholm and only 17 minutes by car from the Stockholm Arlanda International Airport. As you know, the Sigtuna Foundation is also the home of the office of our association. We really look forward to welcome all of you to our beautiful academy and to the Oikosnet Europe Office!
The theme of this year's conference will be Digitalization. We will however primarily deal with digitalization as a humanistic and existential issue – not so much a technical one. Digital communication has altered the social context in which human beings develop their understanding of themselves. It has altered the context for the development of identity and the structures for human interaction. Digital "places" and "groups" become significant "spaces and arenas" where human life today is lived, and this has various implications on all social levels. What does all this mean for us as individuals, and what does it mean for our academies and the work that we engage in? Such broad questions will be the focus of the Study Day.