Possibility for Oikosnet members to become a part of the World Exhibition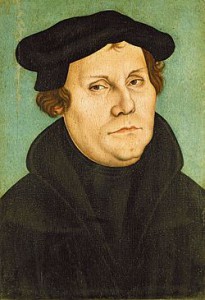 Preparations for the 500th Reformation Anniversary in 2017 are in full swing. The Anniversary 2017 relates to the publication of Luthers' 95 thesis in Wittenberg in 1517. However, the Protestant Church(es) in Germany is/are quite aware that the Reformation in the 16th century was a development with a European, if not global dimension, with, for instance, antecendents in the Hussite or Waldensian Church.
As Friedrich Kramer, the Director of the Protestant Academy in Wittenberg/Germany , explained at the last Annual Conference of Oikosnet Europe, in 2017, from March to September/October, the Academy in Wittenberg will become part of the World Exhibition at the occasion of the Reformation Anniversary. This will open possibilities for the German Academies as well as for Oikosnet Europe members to participate in the programme, to contribute to the programme and to jointly present themselves. Oikosnet members, who are interested in participating are invited to get in touch with the Protestant Academy in Wittenberg  info@evangelische-akademie-wittenberg.de  or with the Oikosnet Executive Secretary.