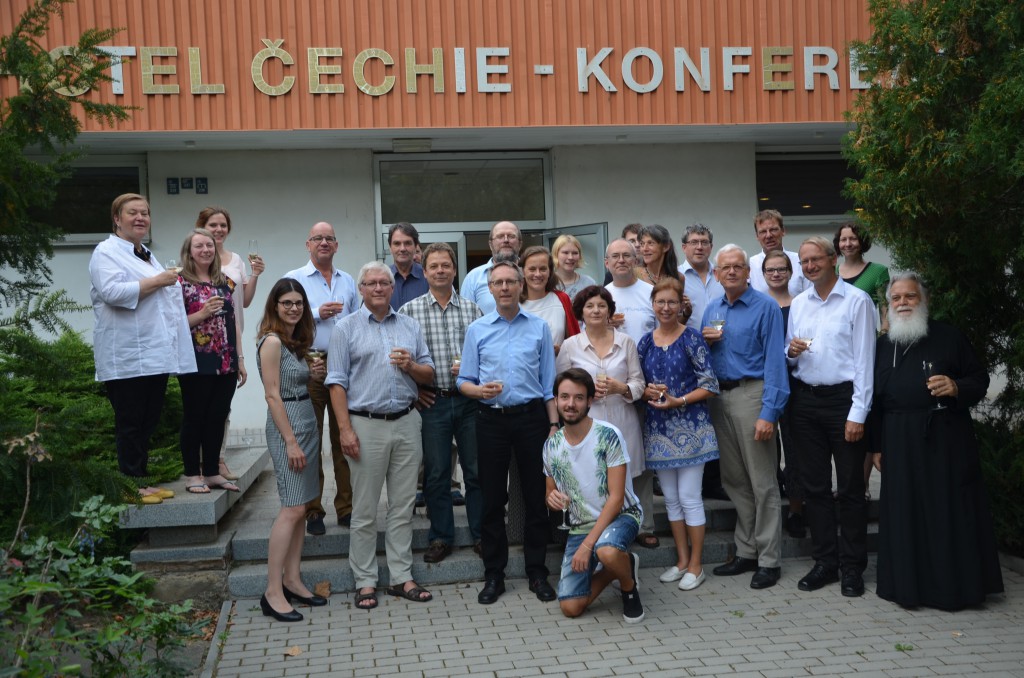 A new ecumenical network of academies and laity centres was founded in Prague on Saturday, 10th September 2016. Oikosnet Europe is based in Sigtuna, Sweden. Jaap van der Sar of Stichting Oikos in the Netherlands is president of Oikosnet Europe.  Marielisa von Thadden (Protestant Academy Bad Boll, Germany), was elected vice-president.  Rüdiger Noll (The Protestant Academies in Germany, EAD) is executive secretary of the international network. Nicola Murray, The Corrymeela Community, Northern Ireland, was elected treasurer. Oikosnet Europe ideell förening (non-profit association),  is the official Swedish name of the network, and on its founding day had 17 members from different European  countries, including France, Russia, Italy, Finland, Czech Republic, Slovakia, Switzerland, Germany and Norway. Other academies and centres are expected to join soon. Many have been members of the preceding organisations.
Oikosnet is an ecumenical organisation. Among its members are almost all of the 17 Protestant Academies in Germany. Furthermore, orthodox centres from Greece, Russia and Poland belong to the network. In the European network, Norway is represented by its umbrella organisation, as in Norway there are not only Lutheran, but also some Catholic academies involved – at present a total of more than 70. The number has been continuously growing over the past years by two to three centres per year. Whereas in Norway the organisational and financial framework of the academies is taken care of by the church, academies and centres in other countries depend heavily on donations, project funding, admission fees and immense personal commitment. The staff of the Italian centre "Agape", for example, largely forgo salary, in the Czech Republic the director of Vilémov/Javornik is currently trying to acquire basic equipment for the centre.
As different as the centres and academies might be, they are all joined in their belief that as Christians we need to act out our responsibility for society and living together peacefully. Conversation, encounters and educational programmes are an important means to achieve this.
Picture: Participants of the Oikosnet annual conference in Prague toasting to the re-establishment of the association according to Swedish law.